Current access IP:
Congratulations, this website supports IPv6
Most proxy IPs require [Global External Network Environment] access, but sometimes buying a ladder is useless, that's because most ladders All are only useful for ordinary browsers.
Not a true global proxy. Here's how to use proxifier to make Ladder a true global proxy.
Step 1: Find the socks5 port of the ladder
Find the local open socks5 port of Ladder. There are marks in the ladder software. Here we assume that the port is: 55441, the address of socks5 is: 127.0.0.1:55441.
Step 2: Add socks5 proxy server
Add socks5 proxy server in proxifier.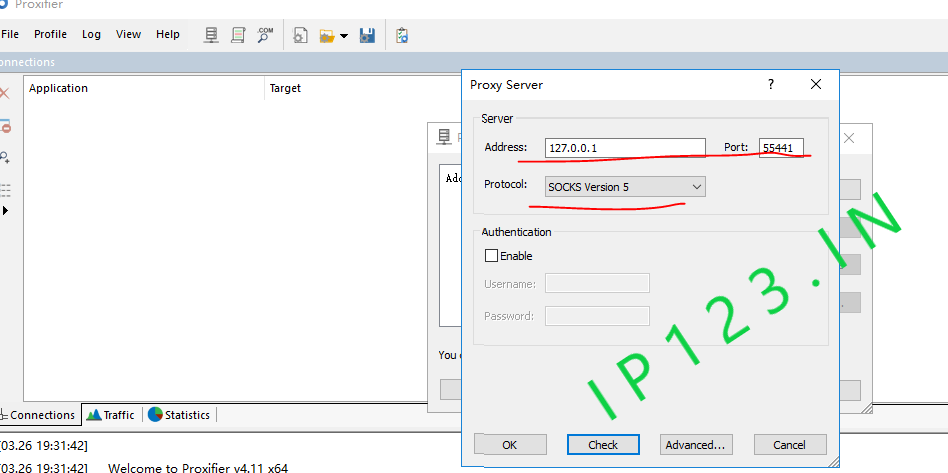 After saving:
Step 3: Add proxy rules
Add proxy rules to allow qualified programs to use ladder proxy.
Here we use the [Bit Browser] program as an example. If we want the Bit Browser program to use the ladder proxy, first we need to know the name of the Bit Browser window process. In the Bit Browser installation directory: resources\Chrome-bin\BitBrowser.exe. The name of the window process is: BitBrowser.exe, configured in the Applications of proxifier bit* , which means matching all processes starting with the bit character.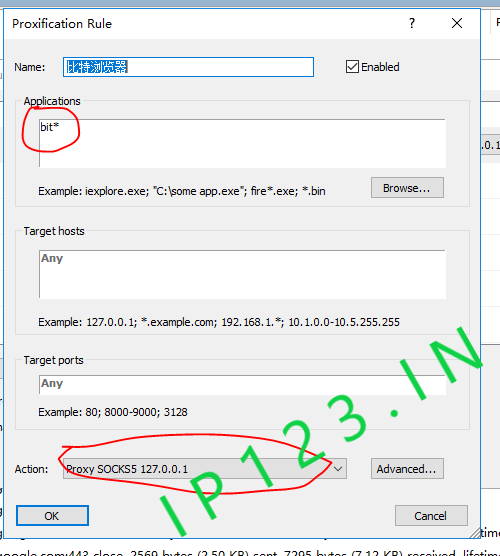 Step 4: Set Default rules
Set the Default rule to Direct. In this way, processes that do not match bit* will go to the local network.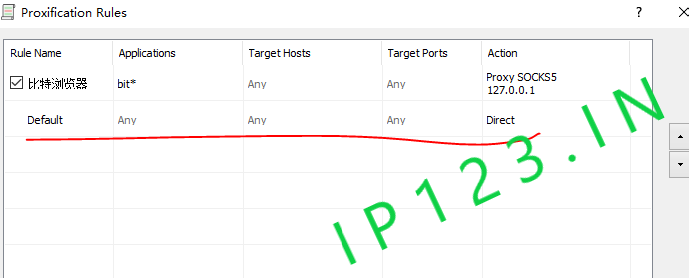 Step 5: End of setup
The configured [Bit Browser] process has successfully set the global proxy! For other programs that want to use a global proxy, just configure it in the proxifier as in the third step.
| | |
| --- | --- |
| Status | |
| Status code | |
| Test results | |
| | |
| --- | --- |
| Status | |
| Status code | |
| Test results | |
Bit browser

A free fingerprint browser and cross-border account security management expert